---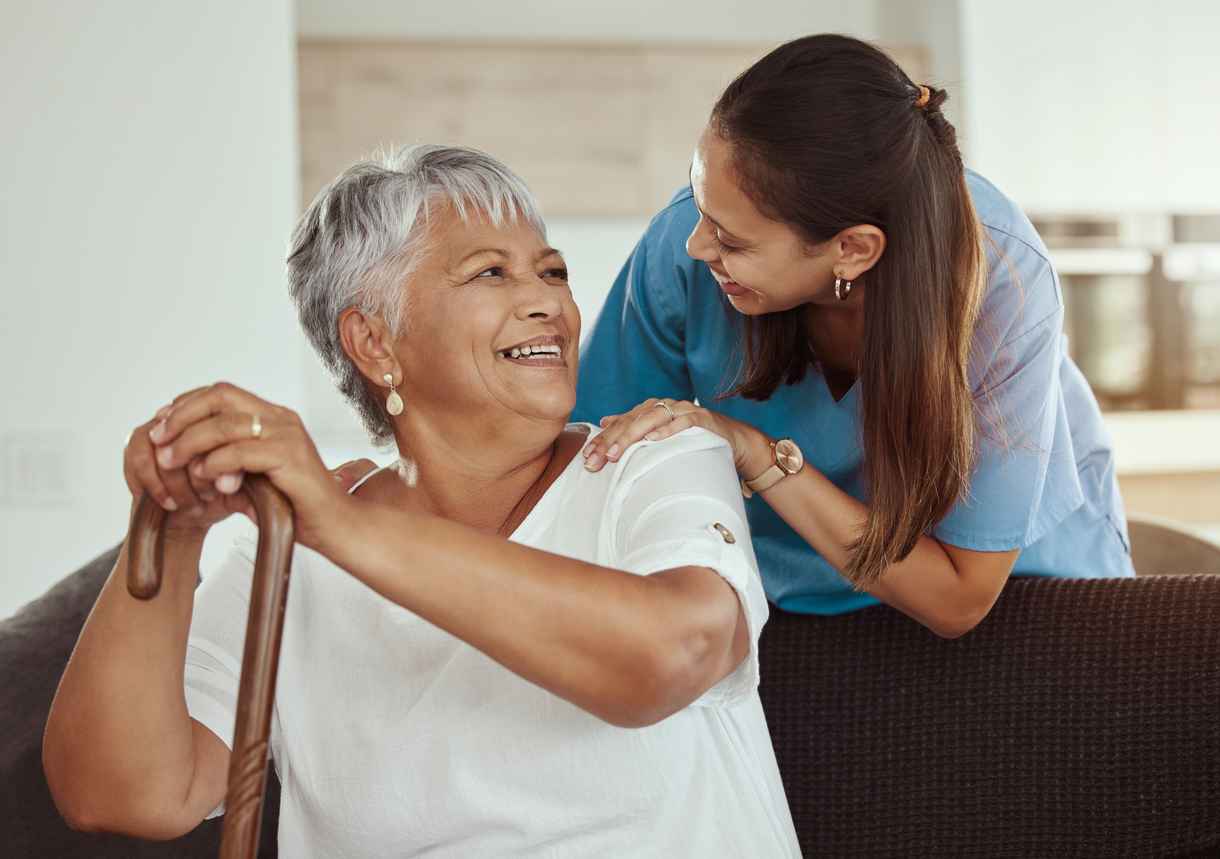 ---
The Benefits of In-Home Care for Seniors
---
---
Six Advantages of At-Home Senior Care
Aging is a natural part of life, and as our loved ones grow older, ensuring they receive the care and support they need becomes a top priority. While various care options are available, in-home care for seniors has gained significant popularity due to its numerous benefits.
At Bryan Skilled Home Care, we understand the importance of providing personalized care that allows seniors to age gracefully and comfortably within the familiar surroundings of their own homes. In this blog, we'll explore the compelling advantages of in-home care for seniors and how it can greatly enhance their quality of life.
1. Familiarity and Comfort
Home is where the heart is, and for seniors, their homes often hold cherished memories and a sense of familiarity. In-home care enables seniors to remain in the comfort of their own space, surrounded by their possessions, pets, and the environment they've grown accustomed to. This familiarity can alleviate stress and anxiety commonly associated with moving to an unfamiliar place, such as an assisted living facility.
2. Personalized Care
Every individual has unique needs and preferences, especially when it comes to healthcare. In-home care allows seniors to receive personalized attention tailored to their specific requirements. Caregivers work closely with the seniors and their families to create a care plan that addresses medical needs, daily activities, nutrition management, and even hobbies. This personalized approach not only ensures the highest level of care but also promotes a sense of autonomy and control over one's own life.
3. Maintaining Independence
One of the most significant concerns for seniors is the fear of losing their independence. In-home care encourages independence by providing assistance where needed while allowing seniors to maintain autonomy. Caregivers promote self-care and engage seniors in decision-making, fostering a sense of purpose and self-worth.
4. Emotional Well-Being
Seniors often experience feelings of isolation and loneliness, which can adversely affect their mental and emotional well-being. In-home care involves companionship as an essential component, allowing seniors to engage in meaningful conversations, activities, and outings. The presence of a caregiver can mitigate feelings of loneliness and provide much-needed social interaction, ultimately contributing to a happier and healthier life.
5. Cost-Effective Solution
Compared to the costs associated with nursing homes or assisted living facilities, in-home care can be a more cost-effective solution. While prices may vary depending on the level of care needed, seniors and their families have the flexibility to choose the services that fit their budget. Additionally, eliminating relocation costs and the ability to remain in the family home makes in-home care a financially viable choice.
6. Reduced Risk of Infections
Especially in light of recent global health concerns, in-home care can offer a safer environment for seniors. By receiving care in the familiar surroundings of their own homes, seniors are less exposed to the risks of infections and illnesses that can often spread rapidly in communal living settings. And when health issues arise, skilled at-home nurses can quickly provide the correct treatment.
Skilled At-Home Care For Seniors on Long Island
At Bryan Skilled Home Care, we have proudly provided Long Island clients with compassionate, personalized home care services for seniors and disabled adults since 1986. Our exceptional team of experienced caregivers strive to always deliver thoughtful, nurturing, and personalized companionship and care.
If you're interested in learning more about our home care services, please don't hesitate to call our friendly team at (631) 608-8523 or visit our website to get in touch.
---